---
Emerald Skyline Corporation's Certification Advisory and Processing Services are performed by our Green Building Certification Institute (GBCI) qualified management team. We work with you to ensure the appropriate certification program, ranging from LEED and BOMA 360 to Energy Star and SERF, is selected for the facility based on the objectives and scope of the project. The appropriate certification for a facility, a portfolio or an owner can ensure that their owners, managers and tenants reap all of the potential benefits from a sustainable project.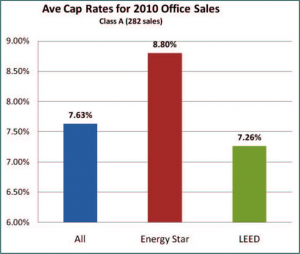 Norm Miller, VP Analytics, CoStar Group, "Does Green Still Pay Off?" Journal of Real Estate Portfolio Management.
"In the long run, these greener buildings are likely to retain more value as the bar is raised and tenant expectations change."

Norm Miller, VP Analytics, CoStar Group
The Leadership in Energy and Environmental Design Green Building Rating System (LEED) and other rating systems were designed to encourage the construction and operation of sustainable facilities. LEED, in particular, promotes a holistic approach to recognizing sustainable performance.
Emerald Skyline has comprehensive knowledge of the LEED certification process as well as other rating systems.  We facilitate the successful achievement of certification targets and timelines, including:
Project registration;
Design & construction document review;
Green materials & furniture recommendation;
Credit tracking and reporting;
Energy modeling;
Measurement & verification;
Credit certification;
Post completion commissioning management.
Emerald Skyline provides guidance on the certification selection and leadership in the achievement of the sustainable objectives. We are your advocate in realizing the most value from your sustainable project.