Being real estate business and finance professionals, we at Emerald Skyline Corporation understand the importance of achieving financial as well as environmental and aesthetic goals in establishing the feasibility of a sustainable project.  We conduct a life-cycle financial analysis of each component of the project to ensure that it is financially feasible.  We then minimize your upfront capital investment, reduce your payback period and maximize your return on investment through a cost-effective financing structure, the recovery of costs through utility company rebates and government tax credits and depreciation deductions while maximizing potential utility and operating expense savings.  Our financing model not only results in economic savings and improved marketability leading to higher values, but also minimizes, and may eliminate, the need to expend upfront capital to create a sustainable facility.  Our CPA-lead financial advisory team provides the following services:
From arranging the most cost-effective financing and cost-reduction opportunities to ensuring the project team is competitively bid and costs tracked, Emerald Skyline saves money—now and in the future!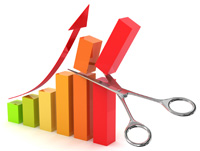 Prepare detailed budgets for each component of the project including acquisition and installation as well as any project-related soft costs.
Identify available utility and government rebates and credits, quantify the funds that can be recovered and assist in assist in obtaining utility company rebates and tax credits and savings.
Calculate and forecast the savings in utility and operating expenses to be derived from the project based on post-retrofit consumption.
Prepare life-cycle cost-benefit analysis reflecting the anticipated payback period, ROI and other economic analyses.
Review project invoices and monitor actual costs
Source and evaluate available financing options and assist in negotiating and closing of the loan.